When you upload a blogger template, sometimes you can see posted date of Blogger posts are not displaying correctly as the demo blog of that template. Look at the picture.

You want to change it as below?

Login to your Blogger account.
Go to "Settings" --> "Formatting". (if you are using Blogger new interface go to Settings --> Language and formatting)
Select the "Timestamp Format" like the image below and click on "Save Settings" button.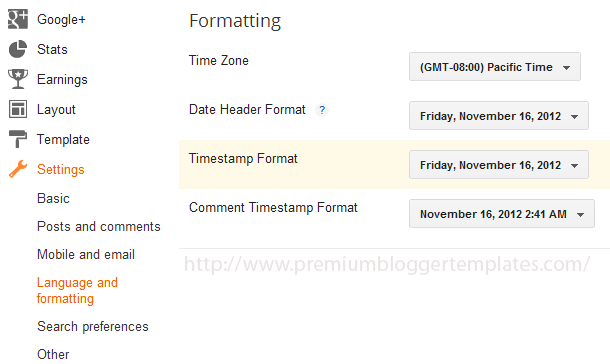 Now you have configured Blogger timestamp format correctly.